Experienced
Healthcare Leaders
Innovative healthcare experts, with extensive clinical and operational experience, delivering proven results, one client at a time.

Professional Ambulatory Leaders Driving Change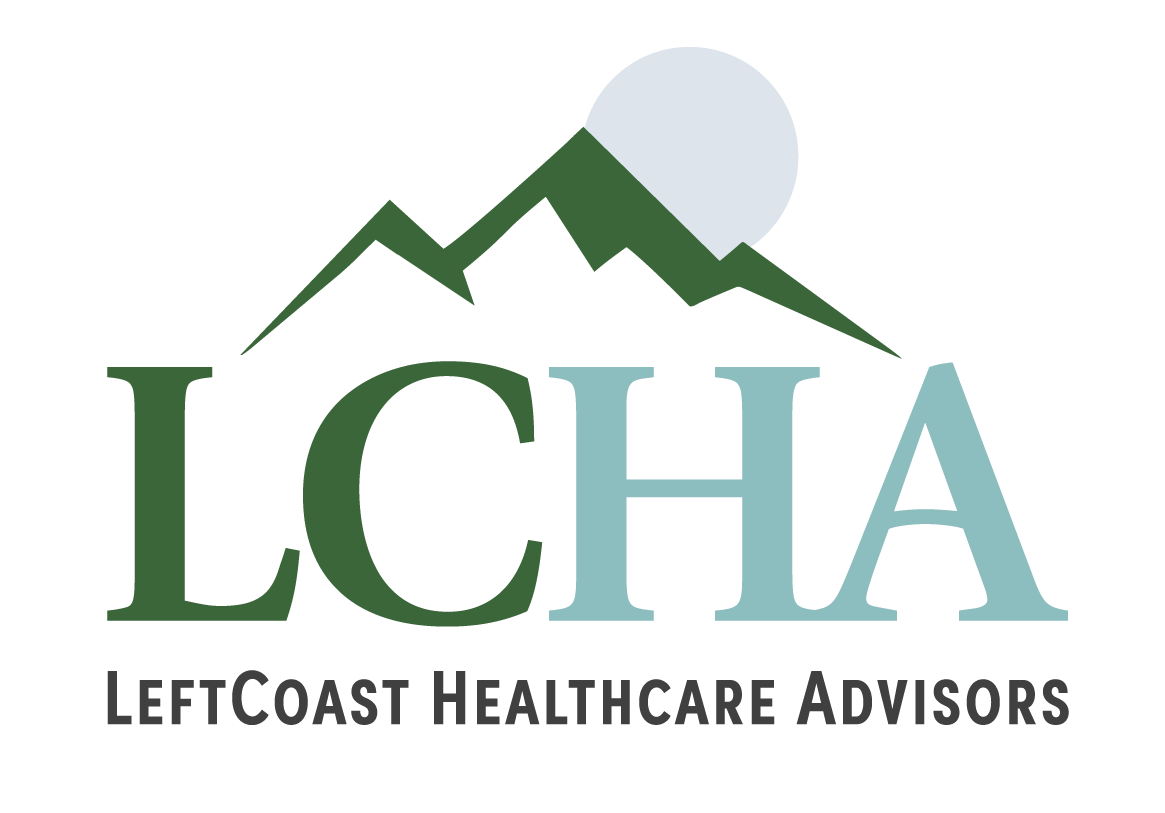 We are YOUR Team of Professional Ambulatory Experts
LeftCoast Healthcare Advisors (LCHA) is your trusted healthcare partner. Let us help create the successful ambulatory services you need, and your physicians and patients deserve.
Founded in 2022, LCHA was founded by clinician and seasoned healthcare executive, Michael McClain. A former EMT and Hospitalist PA, with over 20 years of experience in successfully leading and managing healthcare organizations in the Midwest and West Coast, Michael created LCHA to change ambulatory healthcare for the better. By bringing together expert leaders from across the spectrum of inpatient, outpatient, and ambulatory care, LCHA is focused on bridging the gap between ambulatory strategy and operational execution.
Increasing Efficiency
highly specialized teams and streamlined processes that maximize productivity and allow physicians to care for more patients
Improving Experience
efficient and predictable practice environments, investment opportunities to offset lost income
Advancing Outcomes
creative and nimble culture allows for rapid deployment of emerging techniques
Expanding Access
patients can get needed care sooner, in a lower cost environment, closer to home
Building Trust
opportunity for growth and partnership is creative models with hospitals, payors, and protentional investors
Lowering Cost

lower copays and deductibles mean lower out of pocket costs

Improving Experience

consumer focused, in a more convenient setting

Advancing Outcomes

individualized high-quality care, with outstanding clinical results

Expanding Access

closer to home, work, and community

Building Trust

access to the physicians they trust in a safe and efficient healthcare environment
Lowering Cost

less cost to design, lower capital expenditure to build, lower cost to operate

Expanding Access

smaller, focused facilities enable faster, more efficient expansion into more communities

Improving Experience

provides improved experience for patients and physicians, building long term loyalty

Advancing Outcomes

creative and nimble culture allows for rapid deployment of emerging techniques

Building Trust

strategy for establishing deeper alignment with physicians, medical groups, and the communities they serve
Exceeding Expectations : one client at a time, one relationship at a time.

That is what makes
LeftCoast
Healthcare Advisors different
What people are saying about the LCHA team
Working with Michael was refreshing. Data was on point and his presentations elevated our understanding of the business. After decades of managing our own successful ASC, the insights he provided were unexpected and greatly appreciated. We look forward to the opportunity to work with him and his team in the future.

Tamiko Miyano

Seattle Hand Surgery Group
I continue to be impressed by the knowledge, skill, and insight that Michael and Beata bring to joint venture ASC environment. Having worked with both in multiple settings in the past, I found them to be invaluable partners in advancing our ambulatory care construction, operations, and management strategies. I wouldn't hesitate to engage them or any member of LCHA team in the future.

Michael Davis

Vice President of Operations, The PolyClinic
I have had the privilege to work with Michael, Beata, and Katie on multiple ambulatory projects and can honestly say that I have never met a more deeply talented group of experts in my nearly 30 years of experience. Not only do they understand and adapt to meet whatever challenges are presented, but they do it with an honest, candid, and approachable style, and impeccable character. They aren't just great strategists and tacticians; they are great people.

David Brown

Former Senior Vice President of Operations, Providence
The team at LCHA are exceptional professionals who have a real understanding of the needs facing today's leading healthcare organizations. Their diverse and unique experience allows them to bring valuable perspective and fresh solutions to even the most complex of projects and initiatives.

Kevin Fleming

Vice President Chief Operating Officer, FL
We are professional
ambulatory leaders